KIMC Group officially joins VMI - the largest startup mentor network in Vietnam
Hanoi, May 10, 2020
KIMC Group officially became a member of the Vietnam Mentors Initiative (VMI).
This is an important milestone for KIMC's Board of Directors in particular and the company's mentor team in general, when KIMC officially becomes a member of Vietnam's largest startup mentor network, VMI.
Vietnam Mentors Initiative - VMI, launched in November 2016, is an effort to continue the open discussion of startup-providing programs and startups supporting units, established with the support of the Mekong Business Initiative (MBI) and the Swiss Entrepreneurship Program (Swiss EP).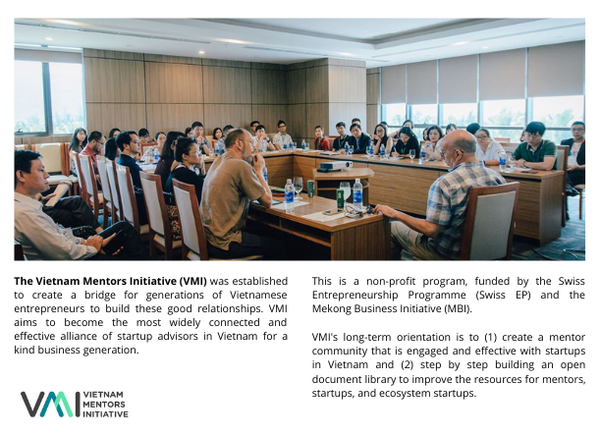 Throughout its operation, VMI with all members being the leading organizations in the field of innovation has built a thriving community of startup mentors by training courses about mentoring skills on innovative startups from the South to the North provinces or a series of Incubator programs - the cradle for startups, etc.
VMI's activities are based on the goal of developing mentoring capabilities, focusing on building the capacity of member units as well as honoring them. Therefore, VMI is considered a community of professional mentors and values connection - efficiency appreciated. VMI's principles and operation goals are really compatible with KIMC, this is also the reason to bring the two sides together.
On the side of KIMC, with a team of professional mentors from both Vietnam and Korea, we have helped a lot of partners who are entrepreneurs, investors, universities, and startup supporting centers build their own business accelerating programs, connect many startups and investors in Vietnam and South Korea. Notably, the 2020 Crimson Startup Global Showcase organized by KOREA University with the support of KIMC Company, helped 6 Korean startups, which are having difficulties in finding investment and expanding their markets in Vietnam, connect with experts who are leading mentors in Vietnam. Or through the internship and start-up program organized by Hanyang University - Korea in Vietnam, KIMC helped connect students of Vietnam and Korea, young people who love entrepreneurship to have the opportunity to exchange and share highly practical entrepreneurial ideas with mentors who are experts and business managers in Vietnam. Along with that is a series of programs dedicated to small and medium enterprises, whose partners are other accelerators in Korea such as the Y & ARCHER program or the ARCON program, etc.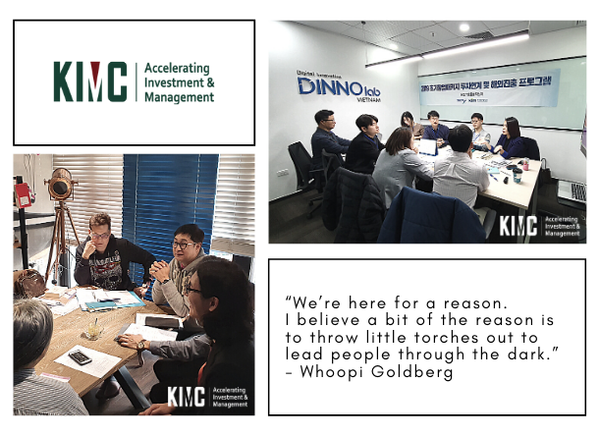 This cooperation between KIMC and VMI will become a strong bridge, connecting mentors not only in Vietnam but also in Korea. Because KIMC is a Korean corporation with a lofty vision, the goal is to become the No.1 startup supporting center in connecting Vietnam and South Korea markets. The cooperation between the two units helps the Vietnam Startup Mentor community grow stronger, expand opportunities for cooperation, exchange experience as well as mentoring knowledge for mentors of the Vietnamese - Korean units. From there, promote the connection of the entrepreneurship ecosystem, as well as strengthen the relationship between the two countries.
KIMC has been successful so far thanks to the significant contributions of enthusiastic and creative mentors. KIMC would like to express our sincere thanks to the mentors who have been and will always accompany the Group on the next development path, as well as contribute to further strengthening cohesion between KIMC and the mentor community of VMI in the future. We hope that the cooperation between KIMC and VMI will get the deserved promotions, wishing our network of startup mentors will be increasingly expanded and successful.