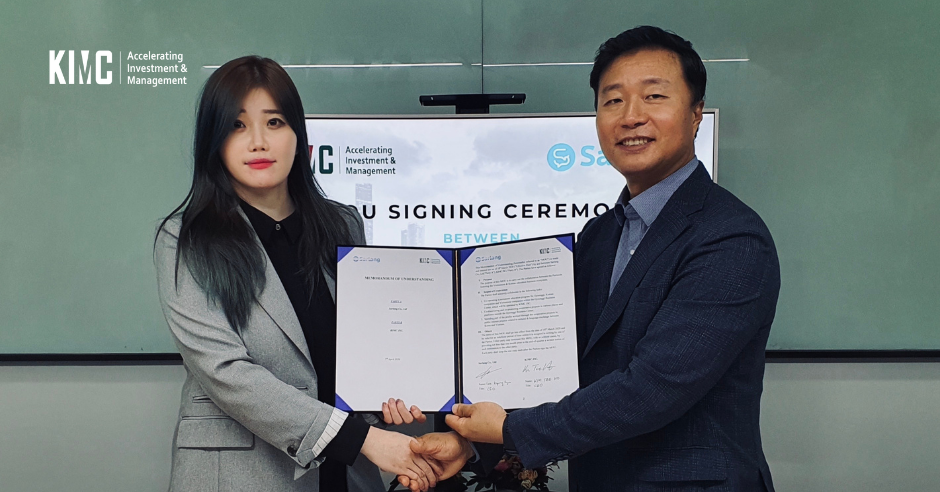 Online learning applications are becoming a trend in the Covid-19 pandemic
Hanoi, April 7, 2020
Many online teaching applications have increased sharply in terms of users since the beginning of the Covid-19 pandemic so far, especially in the days of nationwide social distancing.
On April 7, 2020, KIMC Company successfully held a signing ceremony of a memorandum of understanding with Sarlang Vietnam to support the promotion of the education technology ecosystem in Vietnam and Korea. Especially in the current Covid-19 epidemic season, this is a necessary step for an increasing number of users to have access to modern and convenient applications. In addition, the signing of cooperation between the two sides also serves for community benefit projects related to cultural and linguistic exchange between Korea and Vietnam. Attending the signing ceremony was Ms. Lee Kyoung Ryun - Director of Sarlang Vietnam and Mr. Ted Kim - Director of KIMC Group.
An MOU signing ceremony KIMC and Sarlang Vietnam
Online learning is not an unfamiliar form of learning, but given the epidemic situation at present, this is a very optimal solution to meet the learning progress. There are quite a few customers who are interested in these "technology classes". They can save time on the move, flexible learning time, and still be able to ensure effective teaching. Moreover, it does not take too much time to get acquainted with online learning software thanks to the simple interface, easy to use but still full of features.
Besides, South Korea is continuing to be the fourth most invested country in Vietnam. This strong investment has resulted in the scarcity of human resources with both professional and Korean skills to facilitate job exchange. Demand related to Korean life experience, culture, arts also increases the number of people wishing to learn a foreign language. The supply of Korean training courses has not been able to keep up with the increasing demand for learning today.
Therefore, online Korean-learning applications such as Sarlang Vietnam are an essential solution, suitable for the current situation. Users can learn Korean at home without spending too much money and time. The curriculum will also be further developed to meet the needs of customers as well as promptly solve the problem of Vietnamese - Korean language barriers in the business environment.