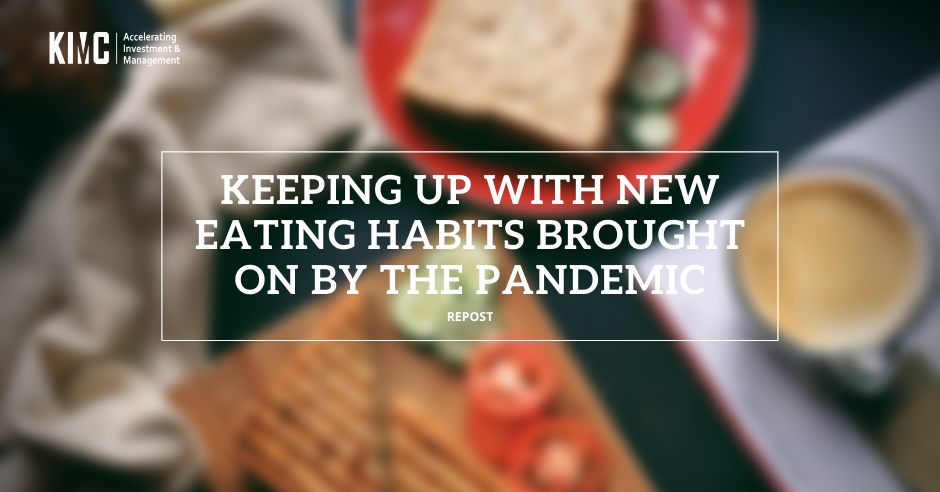 (Repost) Keeping up with new eating habits brought on by the pandemic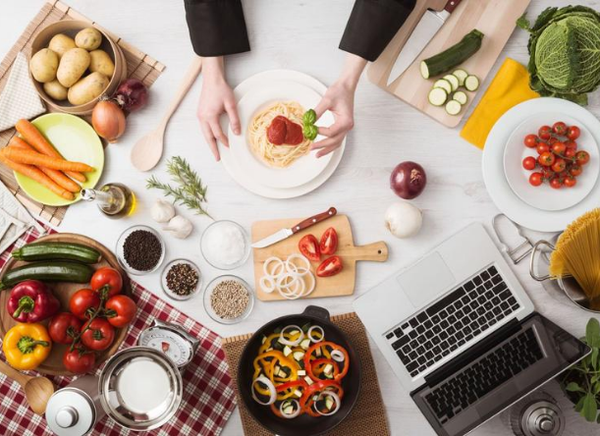 With the COVID-19 pandemic, some priorities have become universal -- hygiene, personal safety and social distancing. With the pandemic showing no signs of abating, experts say these factors will ultimately change the way people consume food.

In turn, related industries should gear up for the "new normal."

"The increased awareness of food safety, and demands for healthy food and preference for noncontact transactions … such consumption patterns will continue for a long time and become the factor to lead structural changes in the food and beverage market," wrote Jung Gui-il, a researcher at the Korea International Trade Association, in a report on global marketing strategies for the food industry.

The pandemic has tied people to their homes, and this inevitably led to increased demand for delivery services at hitherto unseen speed. At the same time, e-commerce businesses handling groceries such as Coupang and Market Kurly have witnessed their orders multiply.

Major retailers based on brick-and-mortar stores, such as E-mart, Lotte Mart and Homeplus, are accelerating the expansion of their online shopping channels and improving their mobile apps.

To make up for the losses and adapt to the changing trends, Lotte Shopping, the retail giant, has also announced plans to close about 200 of its hypermarkets and department stores.

Ready meals are also seeing a heyday as more people opt to cook themselves. They demand healthy options with high-quality ingredients, not just the "instant food" people were used to before.

"I cannot help but think about my health nowadays, and I believe eating well is the first thing you can do for your health," Lee Eun-jeong, a single office worker in Seoul who lives alone, told The Korea Herald.

She said the ready-made packaged foods available at supermarkets easily enable her to cook up a decent meal.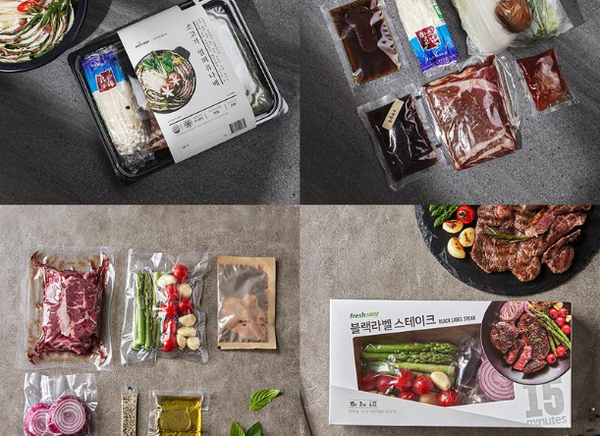 Ready-to-eat foods sold at SSG.com, an e-commerce platform operated by Shinsegae Group
According to SSG.com, an e-commerce platform operated by industry giant Shinsegae Group, sales of ready meals are soaring, and "meal kits," which include recipes along with the necessary ingredients, are the most popular.

From January to July, sales of meal kit products surged by 450 percent compared with the same period last year, the highest growth rate for any ready-to-eat food product.

The way people consume their food is also changing.

While it was common until recently in South Korea to see people dipping their spoons and chopsticks into a shared bowl of stew, the decades-old habit of communal dipping may disappear in the post-COVID-19 era.

In June, the government announced guidelines to "enhance" the dining culture, and encouraged individuals to use their own plates when dining together. The guidelines also included plans to require certain criteria for restaurants to be certified as hygienic, such as providing separate utensils for each customer.

For the restaurant industry, hit hard by COVID-19, experts say businesses should react quickly to diversify their supply channels.

"Diversifying the supply channel, such as using delivery app platforms, appears to be crucial for the survival of restaurant businesses, as the 'new normal' is set for the dining culture changed by COVID-19," the Ministry of Agriculture, Food and Rural Affairs wrote in its Korean Restaurant Business Index report for the second quarter of 2020.

Consequently, noncontact delivery services are fast becoming smarter in view of the pandemic.

Baemin, the country's No. 1 delivery app by market share, is accelerating efforts to commercialize indoor and outdoor delivery robotics.

This month, the app operator launched the first self-driving robot, Dilly Tower, which delivers room service orders, at H Avenue Konkuk University in eastern Seoul.

Using the Baemin app to tag the QR code display installed in every room at the hotel, guests can order food and get it delivered by the server robot.

Woowa Brothers, the app operator, has also joined hands with several other players, such as LG Electronics, Hanwha Engineering and Construction, and Hyundai Elevator to implement delivery robotics in residential buildings. The autonomous robot, which can deliver food to a customer's doorstep, will begin service in February next year at Hanwha E&C's Forena apartment complex.
Source: The Korea Herald