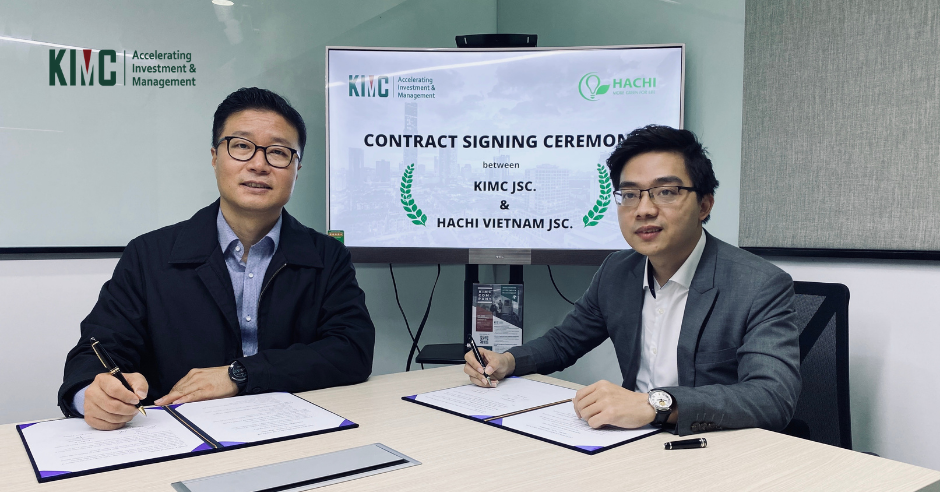 Startups in agriculture: "Clean" and "safe" foods are the key point
Hanoi, March 6, 2020
The idea of getting rich from agriculture is one of the most successful startups ideas today due to the increasing demand for clean food in society.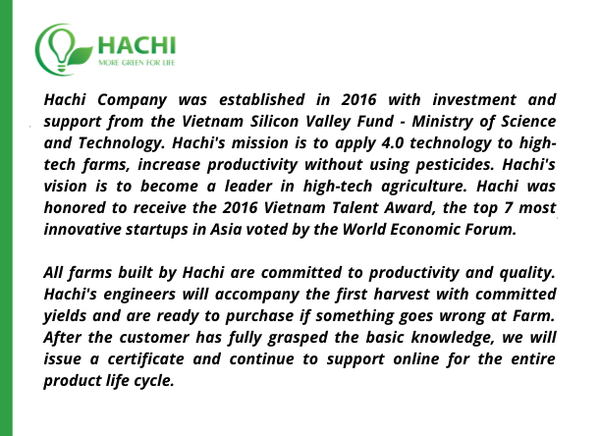 On March 5, 2020, in Hanoi, KIMC Company held a signing ceremony of a commercial service contract with Hachi Vietnam to connect Hachi with Korean restaurants in Hanoi. This is an important step of Hachi in reaching out to partners selling Korean clean products in Vietnam. In the near future, Hachi hopes to create a better link between farms and clean vegetable sources. Attending the signing ceremony was Mr. Ted Kim - Director of KIMC Company and Mr. Dang Xuan Truong - Director of Hachi Vietnam Company.
The contract signing ceremony between KIMC Group and Hachi Vietnam Company
Agriculture is always considered a potential field when the trend of using clean and safe vegetables of Vietnamese people is increasing. In order to maximize productivity and better control of the quality of agricultural products, vegetable growing and supplying units are increasingly promoting the application of high-tech solutions to their business model. These solutions can increase productivity from 50% to 300% depending on the degree of suitability.
But in order to do that, startups must constantly learn and visit safe vegetable growing areas with high-tech applications. Even, they are ready to go to surrounding countries to learn new models such as building automatic sun cutting systems, drip irrigation, etc.
To make its business model more special, agriculture startups can also focus on growing spice crops. Although accounting for a small proportion of the dishes, these are indispensable ingredients to create flavors. Today's spice vegetables have been expanded, not only from Vietnam but also from other Western countries. In particular, the cost of these spices is not cheaper than planting and tending is not too complicated than growing vegetables.
In order to meet the high demands of the market as well as to support finding outputs or investors for projects related to clean agriculture, KIMC is always ready to connect and fulfill its mission.