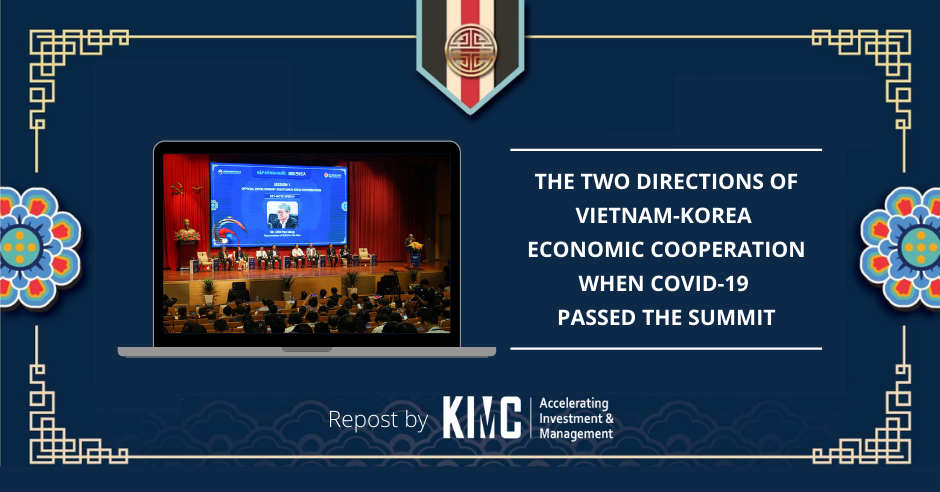 The two directions of Vietnam-Korea economic cooperation when Covid-19 passed the summit
Vietnam and Korea should work towards building a "production base" and investing in the digital economy when Covid-19 passes the summit, according to a South Korean trade official.
"The trade and investment activities of Vietnam and Korea are closely linked, the level of interaction is evident when Covid-19 appears," said this morning at the "Meet Korea in 2020" conference in Hanoi by Mr. Kim Ki-joon, president of the Korea Trade and Investment Promotion Agency in Southeast Asia and Oceania, General Director of Kotra Hanoi.
Mr. Kim said that in May, the trade scale between Vietnam and Korea decreased by 7% compared to the same period last year, of which Korean exports to Vietnam reached nearly 3 billion USD, down more than 20% compared to the previous year. May 2019. Korean investment in Vietnam also dropped sharply, total investment as of May was only over 1.2 billion USD, down by 53% compared to the same period last year.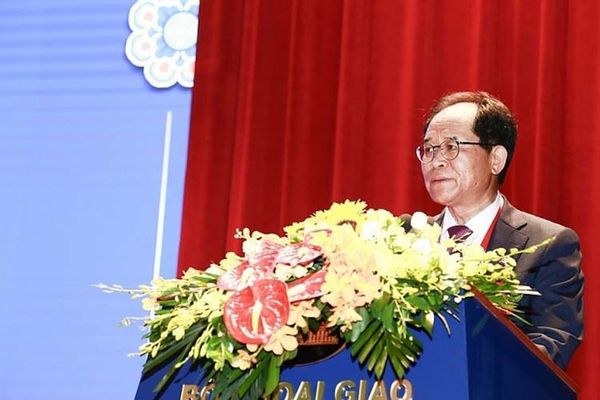 Korean Ambassador to Vietnam Park Noh-wan delivered a speech at the Meeting of Korea on the morning of June 30 in Hanoi
Recognizing that Vietnam and South Korea have a reciprocal relationship in the production of intermediate goods and final goods, Mr. Kim proposed two directions of bilateral cooperation in the context that Covid-19 had passed the peak.
Firstly, the two countries work together to become the "typical production bases" of the region.
Korea is forming production bases under the model of "responding to epidemics", the goal is not to let the situation of "power off". If there is a delay, these points will be able to resume operations quickly. When Covid-19 hit the world, South Korea's semiconductor and display production lines were still operating continuously.
Meanwhile, Vietnam was assessed as a country that could replace China's position in the global supply chain when Covid-19 passed its peak. Countries around the world are aiming to ensure the stability of supply and demand, in which cooperation with countries with close geographical distance.
"If South Korea continues to invest capital and technology into Vietnam, the two countries can take advantage of each other and occupy their position as the typical production bases of the region," Mr. Kim said.
In the second direction of cooperation, Vietnam and Korea can transform into a digital economy. Due to the impact of Covid-19, the demand for digitization in the industry of all countries increased sharply. 4.0 technologies have become a necessity, not an option.
When the pandemic appeared, Vietnam and South Korea have applied measures to socialize and digitalize many activities. Kotra Hanoi has assisted Korean trade survey teams in non-face-to-face activities, contributing to uninterrupted cooperation between the two countries.
The South Korean government is focusing on developing contactless industries, applying digital infrastructures, and 5G networks to accommodate Covid-19 blocking measures. The fields being invested are online distribution systems, remote working systems, streaming services, smart health care.
In Vietnam, the government has approved the National Digital Transformation Program, aiming to achieve 20% of GDP by 2025. Vietnam is also aiming to build a digital economy based on promoting the digitalization of almost all socio-economic sectors and e-government.
"I believe the two countries can create new sources of energy for building their digital economies in the field of e-government, shared databases, smart factories, and commercialization of cloud technology", said Mr. Kim.
Speaking at the conference, Deputy Foreign Minister Bui Thanh Son said that the economy is a bright spot in cooperation between the two countries over the past time. South Korea is the largest FDI investor in Vietnam with total accumulated capital of nearly 70 billion USD and more than 8,000 projects in many localities.
South Korea is Vietnam's second-largest trading partner, two-way trade turnover in 2019 reached $66.6 billion, the target number is $100 billion. South Korea is also Vietnam's second-largest tourism partner market, with about 4.2 million Korean tourists visiting Vietnam and nearly 800,000 Vietnamese visiting South Korea in 2019. Before COVID- 19, there are nearly 2,000 flights connecting provinces and cities between the two countries every month.
Mr. Son thinks that Covid-19 is making great changes in the world and continues to develop complicatedly. In this context, Vietnam will continue to support foreign businesses, including Korea, to do business in Vietnam.
Park Noh-wan, Korean Ambassador in Vietnam was optimistic about the prospects of economic cooperation between the two countries, when the National Assembly of Vietnam passed the Investment Law in the form of public-private partnerships, creating favorable conditions for Korean enterprises involved in large-scale infrastructure investment projects.
The free trade agreement between Vietnam and the EU, which came into effect in late 2020, is also an opportunity for Korean businesses to access large-scale markets. Recently, despite the strong impact in many countries, no Korean factories in Vietnam had to close.
"Countries will recover in a V-shape by the end of this year, so this is the time Vietnam and South Korea need to overcome the 'dark tunnel' period that the two sides are experiencing," said Ambassador Park Noh-wan.
Covid-19 broke out in China in December 2019, appeared in more than 210 countries and territories, causing more than 10.4 million infections and nearly 509,000 deaths worldwide. Vietnam and South Korea were evaluated as two countries with successful anti-COVID-19 strategies in the world, significantly reducing the impact of the pandemic.
Source: VnExpress