ABOUT KIMC
We build and provide business accelerating programs for startups and support consulting and investment thanks to our network of leading partners and experts in this field.

​KIMC's clients are mainly entrepreneurs, investors, major shareholders, or senior management who appreciate the dynamics of today's global market forces, which are integrating diverse sectors and rapidly evolving into new sets of trend, and need a trusted advisor alongside to provide assistance not available internally or elsewhere.
MENTOR
Mentor community
KIMC is honored to be a member of the Vietnam Mentors Initiative (VMI). With its experienced advisory team, KIMC always accompanies startups through the startup's transformation, transformation and improvement stages. With the support, inspiration and sharing of both successes and failures, KIMC's advisers are always willing to contribute to creating a next generation of entrepreneurs to grow and develop stronger. From their valuable experiences, advisors understand the value in each question to help startups navigate and find their own answers. Can you join KIMC's advisory team?
Become Mentor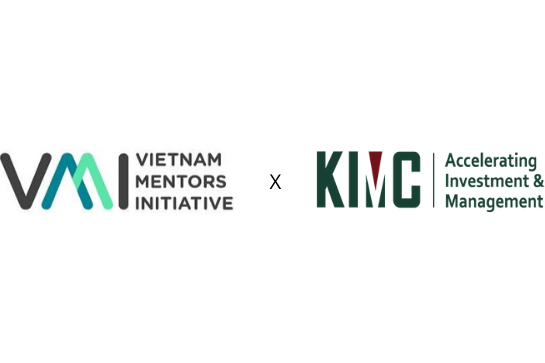 PARTNERS
No products in this category !