KIMC Match & Beyond Program
KIMC's Match & Beyond program is designed to suit each target group and target audience. The main activities include learning about the Vietnamese market, connecting with startup networks and special cultural experiences.
The principles in our programs are: Official - Professional - Practical - Reliable. Through the programs, KIMC has accompanied with startups from the idea creation stage, connecting founders, forming businesses until raising capital. KIMC always differentiates itself with professional advice from experienced experts and helps startups to catch up with market trends, manage their strategies well.
FEEDBACKS
Hanyang University's start-up support center is planning to continuously build cooperative relationships with local Vietnamese organizations and allow Korean startups to access the Vietnamese market.
We can witness and feel the strong emerging industries in Vietnam and be impressed by the globalized education and environment here.
This summer camp has changed my stereotypes about Southeast Asia, I can see the growth potential of this field.
I feel blessed to be in this summer camp and to be in such a great squad
We are trying our best to support Korean startups to enter the Vietnamese market. The winning team of the Pitching round will receive strategic support and mentors
FEATURED PROGRAMS
Global Startup Bootcamp Program

The program has a duration of 5-7 days, suitable for students, startup ideas or start-up startups. Program activities include introduction, orientation, short-term training, visits to businesses. A special feature of the Global Startup Bootcamp program is the activity of connecting with Vietnamese students (VN Pal) who share the same passion for entrepreneurship and entrepreneurship. In addition, participants in the program also have the opportunity to learn about the startup ecosystem in Vietnam and internationally through exchanges, sharing at leading universities and co-working space in Vietnam. Cultural experience is also an indispensable activity for you to understand more about the national culture and join hands to develop businesses for sustainable goals. At the end of the program, you have the opportunity to present your business model to experts in the field of entrepreneurship.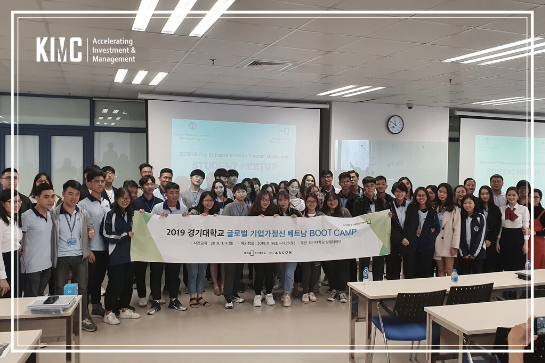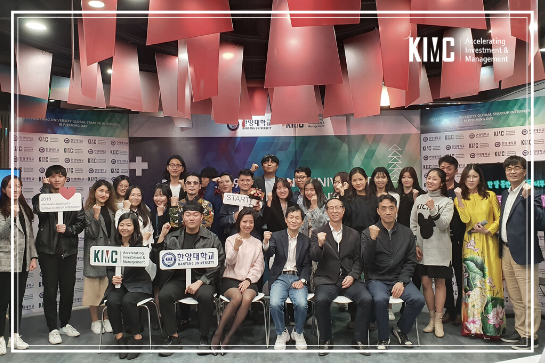 Global Startup Internship Program

The program has a duration of 1-2 months, suitable for students, startup ideas from universities. This is a fairly new model and gives you the most practical experience when getting internship opportunities for domestic and foreign businesses in Vietnam. This activity will help you better understand how to operate a business, its corporate culture in Vietnam and improve your skills to perfect your own business idea. In addition, talkshow activities, workshops in multinational companies are an opportunity to learn about corporate culture. Participating groups will also be paired with Vietnamese students (VN Pal). They will accompany and help each other throughout the program. Finally, presenting activities to national and international advisers and experts to further improve our business model.
Global Matching for SMEs

Special program for startups in the incubation and acceleration stages. The program's main activities include training, mentoring, networking and market research. The startup will have the opportunity to work with top advisors and consultants in the field and be supported in assessing feasibility when deploying a business model in a new market. In addition, KIMC will support connecting startups with businesses, start-up support centers and trade promotion units in Vietnam. Activities related to market research such as observations, live interviews, surveys, etc. are also included to meet the program's needs.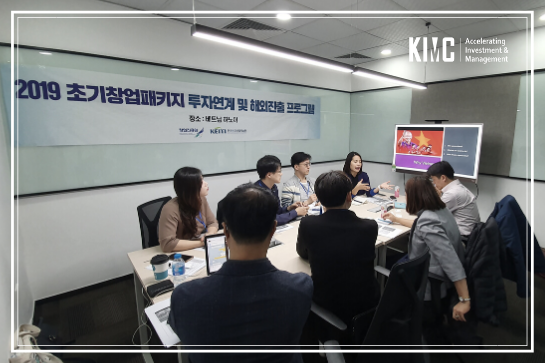 FAQ
How is startup acceleration program different from incubation program?
Although widely used, there is a lot of confusion between these two terms. In fact, there's a big difference between acceleration and incubation. Specifically, these two programs support startups at different stages. While an incubator focuses on creating a safe and protected environment for the company to stand firm by providing them with the necessary tools and advice, the accelerator promotes startups rise to new heights by helping them develop brands, values, networks and clear strategic thinking.
What are the benefits of KIMC?
As our slogan: Match and Beyond, KICM aims to facilitate your business by directing you based on your own resources, helping you visualize future growth paths. In particular, KIMC promises to help you reach out to leading experts with in-depth knowledge about product development, business strategy and market research so that your startup will achieve the expected results.
At what stage should the project sign up for a startup acceleration program?
Create a connection as soon as possible so we can try to help you in the early stages. By doing so, we can see how you respond and the speed you can make difficult. Especially in the early stages, performance is the difference between failure and success.
Of course you may not need an accelerator to succeed, but it can definitely accelerate everything and speed is what you need at any stage of your business.
We have started our project for a period of time. Can we register the KIMC accelerator?
Yes. We are willing to invest our resources in companies that generate revenue and receive funding as long as companies demonstrate high growth potential, no matter what stage they are in.
If we are already another accelerator, can we apply for the KIMC program?
Yes. As long as the two programs do not overlap.
What services does KIMC provide to help promote the product?
We will facilitate your product launch by giving you insight on the local market. Once the product is launched, KIMC will also help your project find partners with our ever-expanding network, effectively exploit the market and enhance the competitiveness of businesses in the market.